Sola scriptura is the first of what are called "The Five Solas." These are Latin phrases that became the rallying cry of the Protestant Reformation in the early 1500s. (Learn more about Reformation and the Five Solas: What are the five solas?)
The Five Solas:
Sola scriptura: "Scripture alone"
Sola fide: "Faith alone"
Sola gratia: "Grace alone"
Solo Christo: "Christ alone"
Soli Deo gloria: "To the glory of God alone"
The Latin word sola means "alone," "grounding," or "base," and scriptura means "writings," which, of course, refers to the Bible in this context. Sola scriptura is a reminder that Scripture alone is the singular authority regarding the faith and practices of a Christian. While church traditions are not necessarily bad, they should not be put above or be in contradiction with God's Word.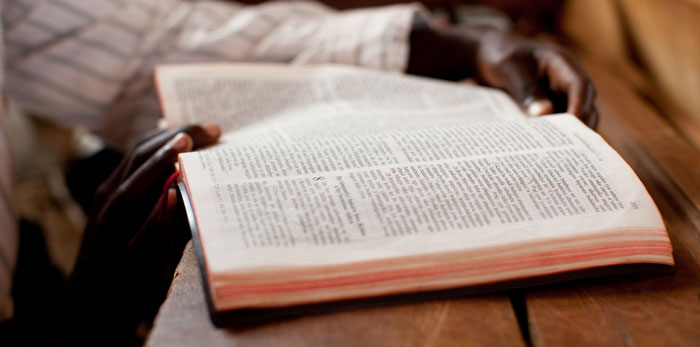 The Bible is breathed out by God (2 Timothy 3:16); it is inerrant, authoritative, and the truth. Sola scriptura or "Scripture alone" is a rallying cry against anti-biblical, extra-biblical, or unbiblical doctrines. It reminds us that we need to correctly handle the Word of Truth (2 Timothy 2:15). It reminds us to base our beliefs on the Bible alone and embrace His Word as the incomparable guide and counsel for our thoughts and actions. Sola scriptura challenges us to reject anything that is not in full agreement with the Bible.
Tradition, culture, teachers, personal opinions, etc. are not our ultimate authority for Truth. The Word of God is the ultimate and only infallible authority for the Christian faith and living it out. While our family, friends, teachers, pastors, counselors, or other trusted resources may be helpful when we have struggles or need wisdom, it is important to remember that God's Word is sufficient for ALL wisdom and counseling. May sola scriptura be the theme for our life as well.
All Scripture is useful for teaching, rebuking, correcting, and training in righteousness. —2 Timothy 3:16
ALSO SEE: