What is 412teens.org?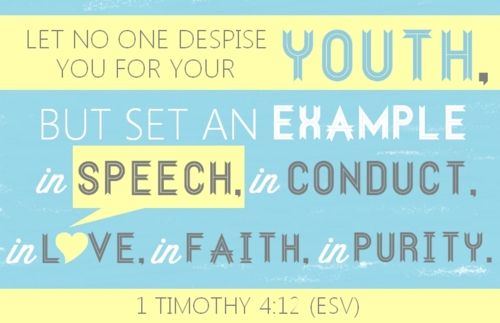 412teens.org is dedicated to encouraging teens and sharing pearls of biblical truth in a sea of spiritual sludge. We're an outreach of Got Questions Ministries, and we want to do the same as they do: Glorify God by providing biblical, applicable, and timely answers to spiritually-related questions. They do it at GotQuestions.org. We do it right here!
What does the 412 in your name stand for?
The "412" stands for 1 Timothy 4:12, which is "Let no one despise you for your youth, but set the believers an example in speech, in conduct, in love, in faith, in purity." Just because you're young, that doesn't mean you have nothing to offer this world. Teens can still be incredible witnesses to God's amazing grace and love. We believe that teens have awesome insights and perspectives on this universe that adults could really benefit from. ☺
Asking Questions
If you have spiritual/life questions and would like a biblical answer from someone who cares, please use our Q & A System. For everything else, you can use our Talk to Us form, and we'll get back to you via email. Thanks!
Copyright Policy
While all of the articles and blog posts on 412teens.org ARE under copyright protection, the only reason for that copyright is to make sure people "copy it right." As long as you always clearly reference and/or link to www.412teens.org as the source of the material you use, you have our permission to copy, print, and distribute anything on our site. ☺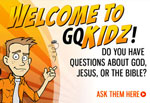 Got little siblings?
Here's another site for kids! If you're younger than "teen" status or you have little brothers or sisters who might like a site like this, check out GQkidz.org. It's pretty cool for younger kids!