Posted by Stephanie on 8-24-18
EDITOR'S NOTE: Answering life questions with biblical principles is what we do every day at 412teens. The Bible has answers to just about any question we can think of (2 Timothy 3:16). If there isn't a direct answer, then we have biblical principles to help us find what's best for each of us personally. Add to that the fact that Holy Spirit was sent to help us make good decisions, and we can count ourselves well-equipped to deal with life (John 14:16, 26, 15:26).
This blog series gives practical examples of how to use the Bible to solve life's daily problems. Hopefully by seeing these cases, you will begin to understand how the Bible indeed has answers (and we can help you find them). Take note of the Bible references and check them for yourself as you read through Stephanie's answer to the following question.
—Cat, 412teens Editor
---
Question: I'm frustrated with God. I pray, but I don't feel like God helps me. I pray but get no answer. I'm so tired of trying.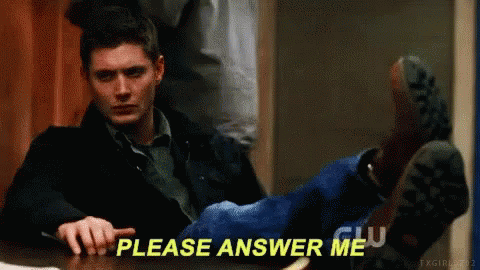 Answer by Stephanie
First of all, I'm so sorry to hear you're having these kinds of troubles. I, too, have struggled with various degrees of battling thoughts that are intrusive, ungodly, and distracting. Here are some things I have found to be helpful and scriptural for these kinds of situations.
Fill Your Mind With Scripture.
Read the Bible and try to memorize Scripture. Make it easily available throughout the day by setting helpful Scriptures as your phone wallpaper or writing them on sticky notes where you can see them. When we fill our mind with Scriptures, the Holy Spirit brings them back to mind when we need them or are facing temptation.
"Do not conform to the pattern of this world, but be transformed by the renewing of your mind. Then you will be able to test and approve what God's will is—His good, pleasing and perfect will." —Romans 12:2
Be around godly people and godly things.
Who and what we surround ourselves with influences what we think. What kind of TV shows, video games, or friends are you around that could be planting sinful thoughts in your mind without you even realizing it? When you surround yourself with things that build you up in Jesus, your thoughts will align in time too.
Focus Your Time and Attention on God.
"Therefore, since we are surrounded by such a great cloud of witnesses, let us throw off everything that hinders and the sin that so easily entangles. And let us run with perseverance the race marked out for us, fixing our eyes on Jesus, the pioneer and perfecter of faith." —Hebrews 12:1-2
This has been one of the biggest things that has helped me. When we keep our eyes fixed on Jesus by thinking about Him, praying to Him, and talking with Him throughout the day, when we set our heart's desire on Jesus, sinful thoughts will start to vanish.
When He is all we want, and we have confidence that He is who He says He is, we start winning the war against sinful thoughts. As people who have received Jesus Christ as their personal Savior, we always have the Holy Spirit's help to overcome these things. God never leaves His child alone in the struggle against anything, even sinful thoughts.
Keep Praying.
I assure you, if you're in Christ, God is hearing your prayers, and He longs to help you. He loves you so much, and He's given you everything you need to face this life through prayer, His Word, and His presence.
Of course, because we're still in our earthly bodies, we're always going to have sinful thoughts, and it might take time to see the situation improve greatly. But hopefully these suggestions will help you to overcome them in the degree you're having them now. And don't feel afraid to talk to someone, like a trusted counselor, about your thoughts. Sometimes talking to the right godly people can help us too. But know this—
God still loves you, He is still with you, and He is still FOR you, no matter what you may think.
Here are some Scriptures to help you start winning the war against your thoughts:
"Finally, brothers and sisters, whatever is true, whatever is noble, whatever is right, whatever is pure, whatever is lovely, whatever is admirable—if anything is excellent or praiseworthy—think about such things." —Philippians 4:8
"You were taught, with regard to your former way of life, to put off your old self, which is being corrupted by its deceitful desires; to be made new in the attitude of your minds; and to put on the new self, created to be like God in true righteousness and holiness." — Ephesians 4:22-24
"Therefore, if anyone is in Christ, the new creation has come: The old has gone, the new is here!" —2 Corinthians 5:17
"But thanks be to God! He gives us the victory through our Lord Jesus Christ." —1 Corinthians 15:57
"No temptation has overtaken you except what is common to mankind. And God is faithful; He will not let you be tempted beyond what you can bear. But when you are tempted, He will also provide a way out so that you can endure it." —1 Corinthians 10:13
—Stephanie
#relatable?
Do you struggle with intrusive sinful thoughts? Do you get discouraged battling them, feeling like God doesn't help? What do you do when you struggle with sinful thoughts or get discouraged in prayer? How has God helped you overcome these things? Share your story HERE!
ALSO SEE: