Real Questions. Real Quick. | Ep. 6: Stronger Faith, Sharing Faith, Suicide Prevention
TW: suicide (1:40-2:44)
412teens.org presents: Real Questions. Real Quick. Where we answer real questions from YOU—really quick!
In this episode, Chris answers the questions:
How can I strengthen my faith and doubt less?
How can I share my faith with adults?
How can God forgive suicide?
Submit YOUR questions in the comments below or HERE, and let us know if you'd like it to be featured in an upcoming video.
If you liked this video, please give it a thumbs up over on YouTube. And maybe subscribe to us while you're there!
ALSO SEE: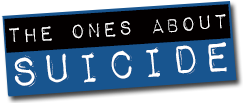 Suicide Prevention: Seek Help Now