For Bible references in this video, check the description on YouTube.
Feeling overwhelmed happens. Whether we've taken on too many responsibilities for work, school, friends, or family or we're in a situation outside our control, like sickness or trauma, it's perfectly normal to feel overwhelmed. Pressure from temptations, jobs, school, friends, family, and even our own goals and expectations can pile up and seem unmanageable. The Bible gives us a model for how to prevent the negative consequences of stress and worry as well as wonderful encouragement and insight into what to do when we feel overwhelmed, anxious, and stressed.
"Fear not, for I have redeemed you; I have called you by your name; you are Mine. When you pass through the rivers, they shall not overflow you. When you walk through the fire, you shall not be burned, nor shall the flame scorch you. For I am the Lord your God, the Holy One of Israel, your Savior." —Isaiah 43:1-3a
When the pressure rises, when expectations to succeed/perform seem too intense, when our relationships become complicated or strained, when our own goals and dreams seem unattainable...we can remind ourselves of God's promises. Promises of hope, of peace, of stability in a chaotic world (John 16:33). He is FOR us, not against us. He will not leave us alone in our fear and anxiety. Deuteronomy 31:6 tells us, "Be strong and courageous. Do not be afraid or terrified because of them, for the Lord your God goes with you; he will never leave you nor forsake you."
Biblical Examples of Feeling Overwhelmed
Throughout Bible, we see many examples of people who endured great stress and overwhelming circumstances. David, Daniel, and even Jesus experienced difficult times and stressful situations. What did they do? They called on God to hear their cries and trusted He understood their struggles (Exodus 3:7: Psalm 34:17).
The gospels teach us how Jesus was able to prevent stress from building up and handled difficult situations with grace and peace. Jesus had a very public ministry and was constantly surrounded by people. Can you imagine the pressure of so many people wanting your attention?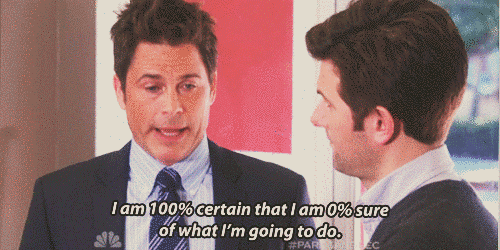 Some of these people just wanted to listen to His wisdom, others needed His healing, and still others in the crowd were there to judge and ridicule Him. With all this pressure and scrutiny, it was vital that Jesus took time to get away from the large crowds and sometimes even away from the disciples, who were His closest friends (Mark 1:35). Having this time away to rest and focus and talk to God without any distractions was necessary for Jesus' own well-being and ministry.
Finding that space to rest allowed Him to keep teaching, healing, and guiding people day to day. Knowing when to rest was also an important lesson He taught His disciples. He led by example, ensuring that His friends also took time away from the crowds (Mark 6:31).
These examples still apply to us today, encouraging us to evaluate ourselves and how we spend our time. Being willing to step back from our responsibilities, our projects, and even other people, to take care of ourselves and rest, will help us serve better, more lovingly, and with more enthusiasm later.
ALSO SEE: Is it OK to practice self-care?
When Overwhelming Feelings Won't Stop
Sometimes, even when doing our best to take care of ourselves to prevent stress, anxiety still weighs heavy and our troubles seem unmanageable. It's easy to allow the worry to creep in and become overwhelmed, losing sight of God's truth.
Thankfully, the Bible speaks to these times in our lives as well. Mark 14:33-35 gives us insight into the stressful moments before Jesus is arrested and crucified: "He began to be deeply distressed and troubled. 'My soul is overwhelmed with sorrow to the point of death,' he said to [his disciples]. 'Stay here and keep watch.' Going a little farther, he fell to the ground and prayed."
Even though Jesus knew the coming events were part of His Father's plan of redemption, the path ahead of Him, the suffering, and His eventual death, must have been utterly overwhelming. But instead of giving up or allowing fear to cripple Him, He did the following: He was honest about His feelings to both Himself and His Father, He sought help from His friends, and He prayed. These are valuable things that we, too, can do in times when we feel helpless and alone.
Putting on a brave face and trying to push through hard times or ignoring or suppressing the fears and stress is NOT helpful—not for us or those around us.
Be Honest About Being Overwhelmed
When you're feeling overwhelmed, it is important to be completely honest about your feelings and what you need. Remember: You are NOT a failure if you admit you need help or time to rest. You are NOT weak if you need time away from the responsibilities and pressures of life. Jesus tells us in Matthew 11:28-30, "Come to Me, all you who labor and are heavy laden, and I will give you rest."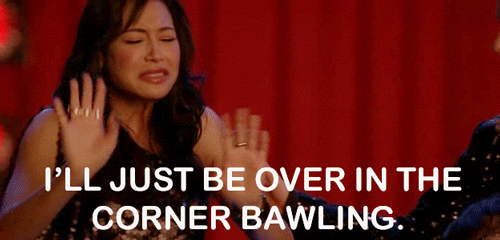 Being honest with the Lord and bringing our concerns to Him is important. He wants to hear from His children and help sustain them through difficult times (Zephaniah 3:17). When everything feels out of control, we can be assured that He's not surprised by anything and that He's always in control (Psalm 34:19; 46:1; Deuteronomy 31:6). Ours is a God of peace, and He wants us to grow in peace, cultivating that fruit of the Spirit as we grow in relationship with Him (John 14:27; Romans 15:33; 1 Corinthians 14:33).
It's OK to ask for help.
Bringing in the support of community is important when we feel overwhelmed— just like Jesus did with His disciples before He was betrayed and like Daniel when he and his friends were facing the wrath of an angry king (Daniel 2:16-18). A solid, Christ-centered community who is willing to come alongside you in times of trouble can make a huge difference in facing those overwhelming situations. God will often use other people to speak truth and bring comfort and peace into our lives (Colossians 3:17; 1 Thessalonians 5:11).
Be honest with yourself and take time to find space and rest when life begins to get chaotic and stressful to ensure you stay healthy. Take a step back if needed. Find your support system and ask friends and family to pray for you. Bring every concern to the Lord, asking for His peace, wisdom and guidance in dealing with stressful times. Remember these words of David, who faced many difficult situations and knew what it meant to feel overwhelmed: "When my heart is overwhelmed; lead me to the rock that is higher than I. For You have been a shelter for me, a strong tower from my enemy" (Psalm 61:2-3).